Biography
Award winning photographer Sharon Collier is based in the San Francisco/Oakland Bay Area and has been photographing professionally for over 30 years. Sharon's work has been published in and on the cover of numerous magazines, books, travel publications, newspapers, web pages, galleries and other venues. She has traveled extensively and specializes in commercial, travel, advertising, scenics, fine art and food photography. Her collections of images include landscapes, architecture, scenery, people, places. She is known for creating images of familiar scenes from an unfamiliar viewpoint.
Sharon's lifelong passion for creating photographic images started through family adventures. Sharon's father, Wesley Collier Sr., taught photography as well as science and gave Sharon private lessons from the age of eight for over thirty years; she appreciates how he always pointed out the best parts of her creations and encouraged her to let the surroundings and the moment inspire her and always keep trying something new. The combination of learning about the art and science of photography has stayed very useful through the years. Sharon has had extensive additional training primarily in California and New York. She has had numerous and private lessons including apprenticeships with editors and photographers met during and after working at LIFE Magazine in the 1980's. She has also taken photo related courses through UC Berkeley, UCSF, and SF Chronicle. Sharon received a BA degree from The University of California at Berkeley. Sharon's husband, Patrick Wildi, often travels with Sharon and has been an inspiration and partner in creating some of her most magical images through the years.
Sharon and her work have been featured in magazine and newspaper articles; this article (PDF) was published on the front page of newspapers in Oakland and Piedmont, CA.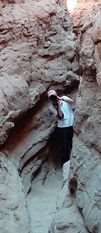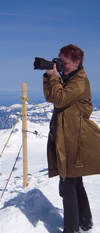 Photo - Print Order Options/Information
Photographs were taken with Nikon professional film and digital cameras. Images are printed at custom labs in California, and at our studio. Some are scanned with high resolution drum scans allowing incredible clarity of prints up to 10 feet in length and are printed on large format pigment based ink printers.
Museum quality prints can be purchased in sizes ranging from 8" x 10" to 48" x 120". Our printing labs all use professional archival materials. We always create our prints in glossy photo format unless otherwise requested. Smaller prints are matted on museum quality mats ready for framing in sizes up to 16" x 20" unless otherwise requested and framing options are available. We can also produce custom size photographs for most frame sizes upon request. For larger photographs, up to 48" x 120" we offer options including mounting the images on masonite or aluminum with a protective laminate. If you wish to discuss any print in any size, please contact us to discuss options and pricing.
Timing varies with the size and lab we use for each order; if we have the print available in house we usually ship within one day. Most photos can be printed within one day to one week depending on the size, and mounting services will take an additional one to two weeks. If you have any questions please contact us for personal service at either +1 510 653 8848 or via email.
We offer free shipping within the Continental US for photo up to 16" x 20". Local delivery can often be arranged at minimal charge for larger orders.